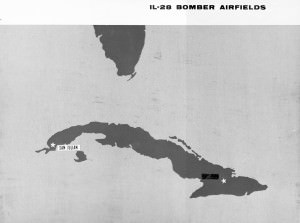 In this November 2, 1962, discussion, Kennedy explains why he doesn't want the issue of the secret negotiations in New York to remove the IL-28 long-range bombers to be discussed in public yet.
The administration was facing pressure to release more surveillance photos amidst a general clamor for information. But Kennedy was reluctant to discuss the IL-28s until it became clearer what the outcome of the negotiations might be.
Excerpted from a transcript to be published in David Coleman, ed., The Presidential Recordings: John F. Kennedy vol. 4 (New York: W.W. Norton, forthcoming 2013).
---

Also published on Medium.