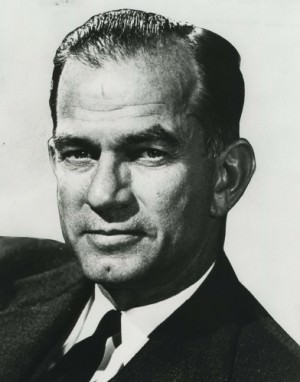 In this clip from October 22, 1962, J. William Fulbright, the chairman of the Senate Foreign Relations Committee, who famously stood against the Vietnam War, argued emphatically in favor of an invasion of Cuba rather than a blockade.
Kennedy had called Congressional leaders to the White House at 5:30PM to brief them in advance of his 7PM speech to the nation. The meeting also included other leading political figures such as Representative Carl Vinson, Senator Everett Dirksen, Senator Richard Russell, Senator Mike Mansfield, and Representative Charlie Halleck.
Vice President Lyndon Johnson was also present, and Fulbright's stance evidently made an impression on him. LBJ would remember it years later when Fulbright came out so strongly against the Vietnam War (such as in this 1966 call with McGeorge Bundy).
Excerpted from Timothy Naftali and Philip Zelikow, The Presidential Recordings: John F. Kennedy, vol. 2 (New York: W.W. Norton, 2001), pp.85-86.
---

Also published on Medium.