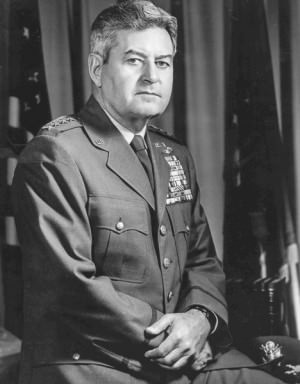 In this clip from the morning of October 19, 1962, at the height of the Cuban Missile Crisis, General Curtis LeMay, Air Force Chief of Staff and head of the Strategic Air Command, challenges the idea of the naval quarantine. Instead, he recommends more forceful military action against the Soviet bases in Cuba.
LeMay compared the blockade option with appeasement at Munich, a particularly potent charge to Kennedy given Joseph Kennedy's position on the matter while he was Ambassador to the United Kingdom.
He also disagreed with President Kennedy's view that military action against the bases in Cuba would invite Soviet reprisals against West Berlin.
Transcript originally published in Timothy Naftali and Philip Zelikow, eds., The Presidential Recordings: John F. Kennedy, vol. 2 (New York: W.W. Norton, 2001) pp.583-84.
---

Also published on Medium.